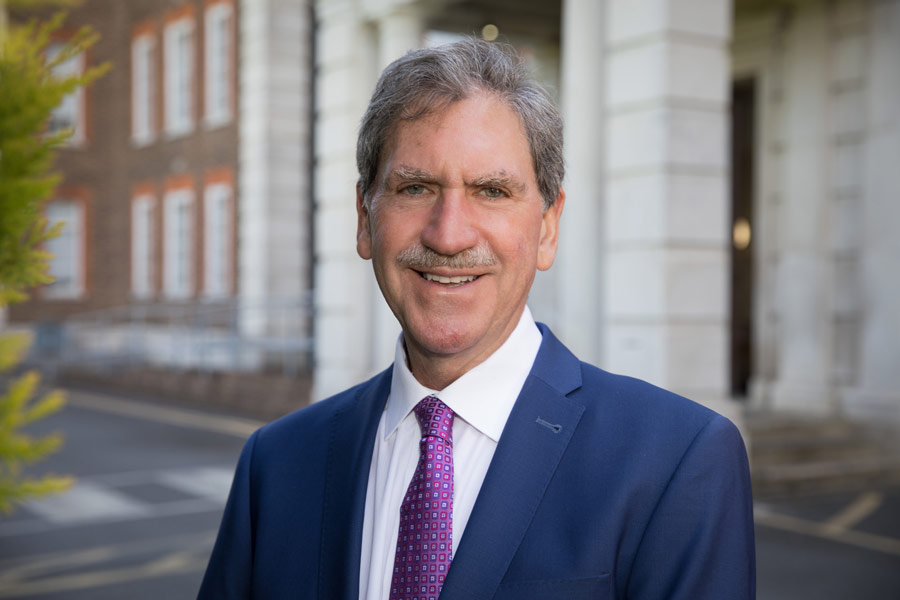 Message from David Haggerty, ITF President
It is a great pleasure to welcome you to Espoo for this 2023 Davis Cup by Rakuten Qualifiers tie between Finland and Argentina, with the prize of a place in the 2023 Davis Cup by Rakuten Finals Group Stage on offer to the winner.
Davis Cup, the men's world cup of tennis, was founded in 1900 and has grown to become the largest annual international team competition in sport. A record 155 nations have entered Davis Cup this year and will compete across multiple levels of the competition from regional events to the pinnacle of the Davis Cup Finals.
The Finals are a true celebration of men's team tennis. In 2022, we hosted the Finals Group Stage across four cities in September, with the top two teams in each group advancing to the Final 8 Knockout Stage in Malaga in November to compete for the famous trophy.
The 2022 Finals were perhaps our most-successful yet, with superb matches at both the Group Stage and the Final 8. The event in Malaga was a fitting conclusion to the tennis season, with Canada overcoming Australia in the final to win the Davis Cup title for the first time.
This weekend's Qualifiers are the first step on the road to deciding the 2023 world champions. The 12 winners of this weekend's ties will join Canada and Australia, as well as wild cards Italy and Spain, at the Davis Cup Finals Group Stage in September.
I would like to give special thanks to the players, the captains and the National Associations who give so much to making the Davis Cup such a special competition. The revenue that the ITF generates from Davis Cup is reinvested into the development of tennis at national level. By competing in Davis Cup, the players contribute to delivering tennis for future generations.
I would like to extend my gratitude to Rakuten, the presenting partner of the Davis Cup. Finally, I would like to thank all the people who have worked on the organisation of this tie. I wish all of you an enjoyable and successful weekend.

David Haggerty, ITF President